Please Note: We will be closed Friday Aug 11th -Monday Aug 14th.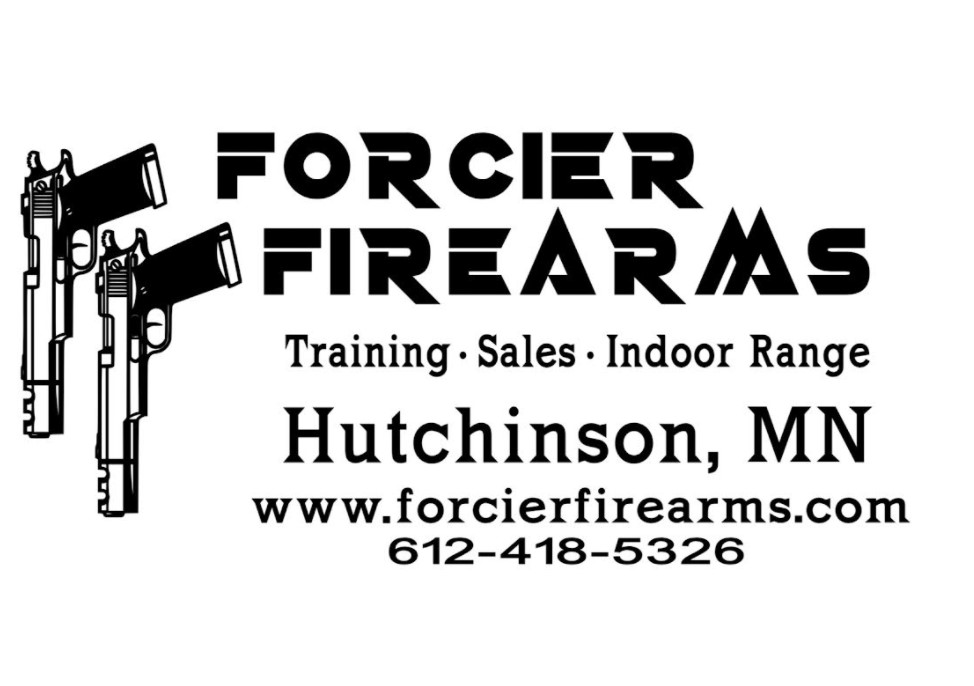 INDOOR RANGE NOW OPEN
Our indoor range is open to the public !!
We will have half hour time slots for $25. There is eye and ear protection and targets for a small fee or you can bring your own! Thank you so much for your continued support!! Can't wait to see you soon!
See the range hours page for more information. Appointments are highly recommended but not required.
SHOP HOURS
Sun By Appt. (Please call to arrange a time slot)
Mon Closed
Tue 10am – 5pm.
Wed 10am – 5pm.
Thur 10am – 5pm.
Fri 10am – 5pm.
Sat 10am – 5pm.
If you would like to attend outside these hours pls give me a call to pre-arrange something.
Welcome to Forcier Firearms, LLC.
We currently offer Permit to Carry classes and Basic Pistol classes.
We have trained over 2000 persons in our Permit to Carry classes!!!
Permit to Carry class will provide you with the necessary education you need to apply for your MN permit to carry license. Learn more here.
****Now offering the Florida Permit for a small fee****
Basic Pistol classes can be customized to fit your comfort and education needs. More information regarding our Basic Pistol classes can be found here you can also check out our FAQs page for additional information.
We currently have an inventory of firearms, conceal clothing, ammunition, accessories, personal protection items and more to choose from. We will be slowly building inventory but can order nearly any other items. We offer a unique environment that allows you to shoot your new firearm on the day you purchase.
Thanks for visiting, have a great day and God bless!
We believe in Jesus Christ, the one true God, guns for self-defense and preservation, and these great United States of America. We proudly support our military both veteran and active.
"Therefore put on the full armor of God, so that when the day of evil comes, you may be able to stand your ground, and after you have done everything, to stand." Eph. 6:13
Location/Contact:
15721 Walden Ave Hutchinson, MN 55350
612-418-5326 [email protected]