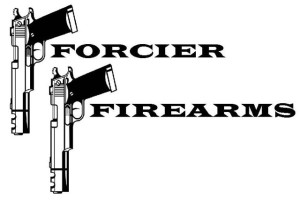 Welcome to Forcier Firearms, LLC.
We currently offer Permit to Carry classes and Basic Pistol classes.
Permit to Carry class will provide you with the necessary education you need to apply for your MN permit to carry license.  Learn more here.
****Now offering the Florida Permit at NO extra charge****
Basic Pistol classes can be customized to fit your comfort and education needs.  More information regarding our Basic Pistol classes can be found here you can also check out our FAQs page for additional information.
We currently have an inventory of firearms, conceal clothing, ammunition, accessories, personal protection items and more to choose from.  Our shop will be open for business soon but we are able to order most of your needs TODAY!!! We offer a unique environment that allows you to shoot your new firearm on the day you purchase.
Thanks for visiting, have a great day and God bless!
We believe in Jesus Christ, the one true God, guns for self-defense and preservation, and these great United States of America. We proudly support our military both veteran and active.  
"Therefore put on the full armor of God, so that when the day of evil comes, you may be able to stand your ground, and after you have done everything, to stand." Eph. 6:13